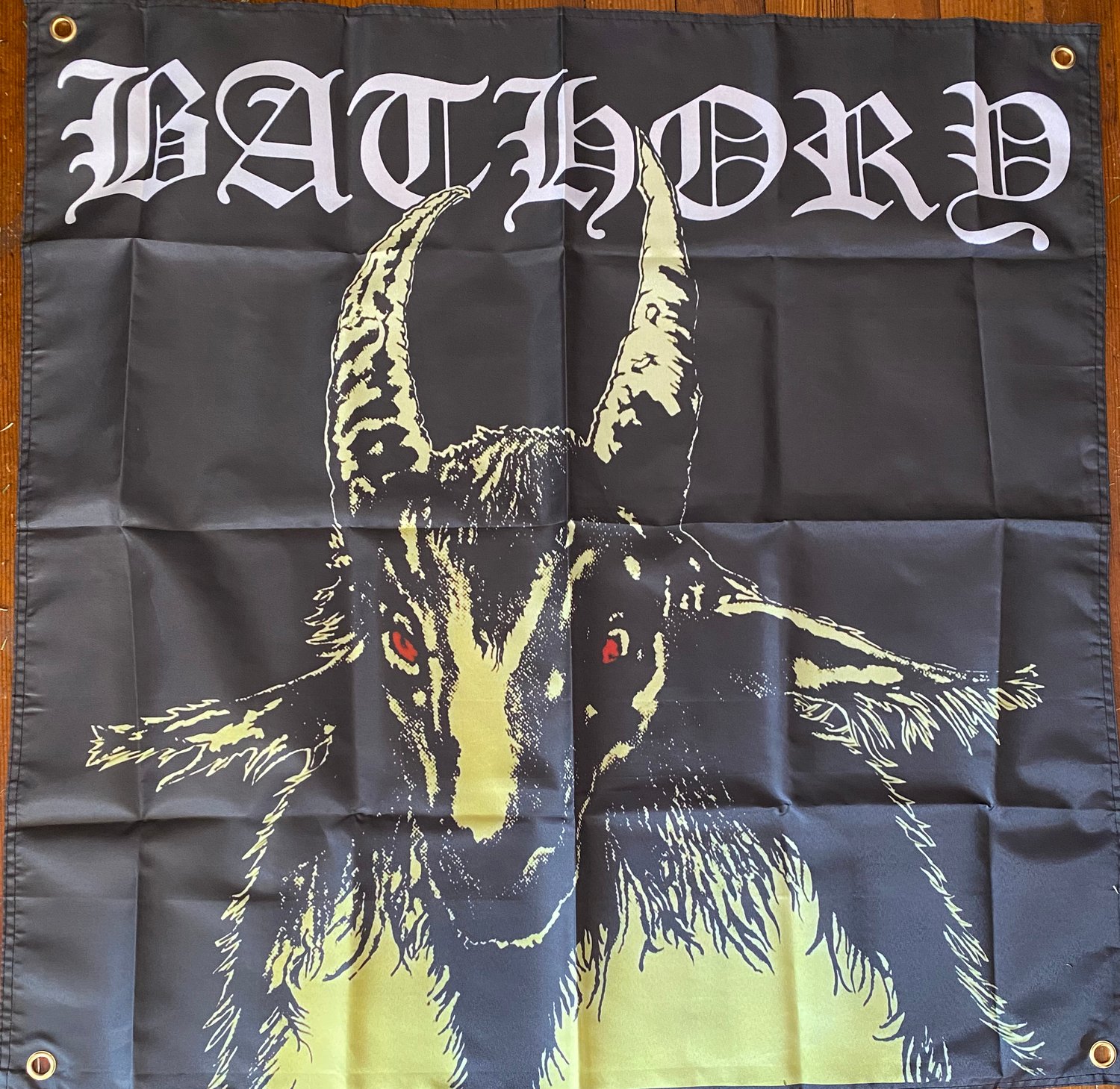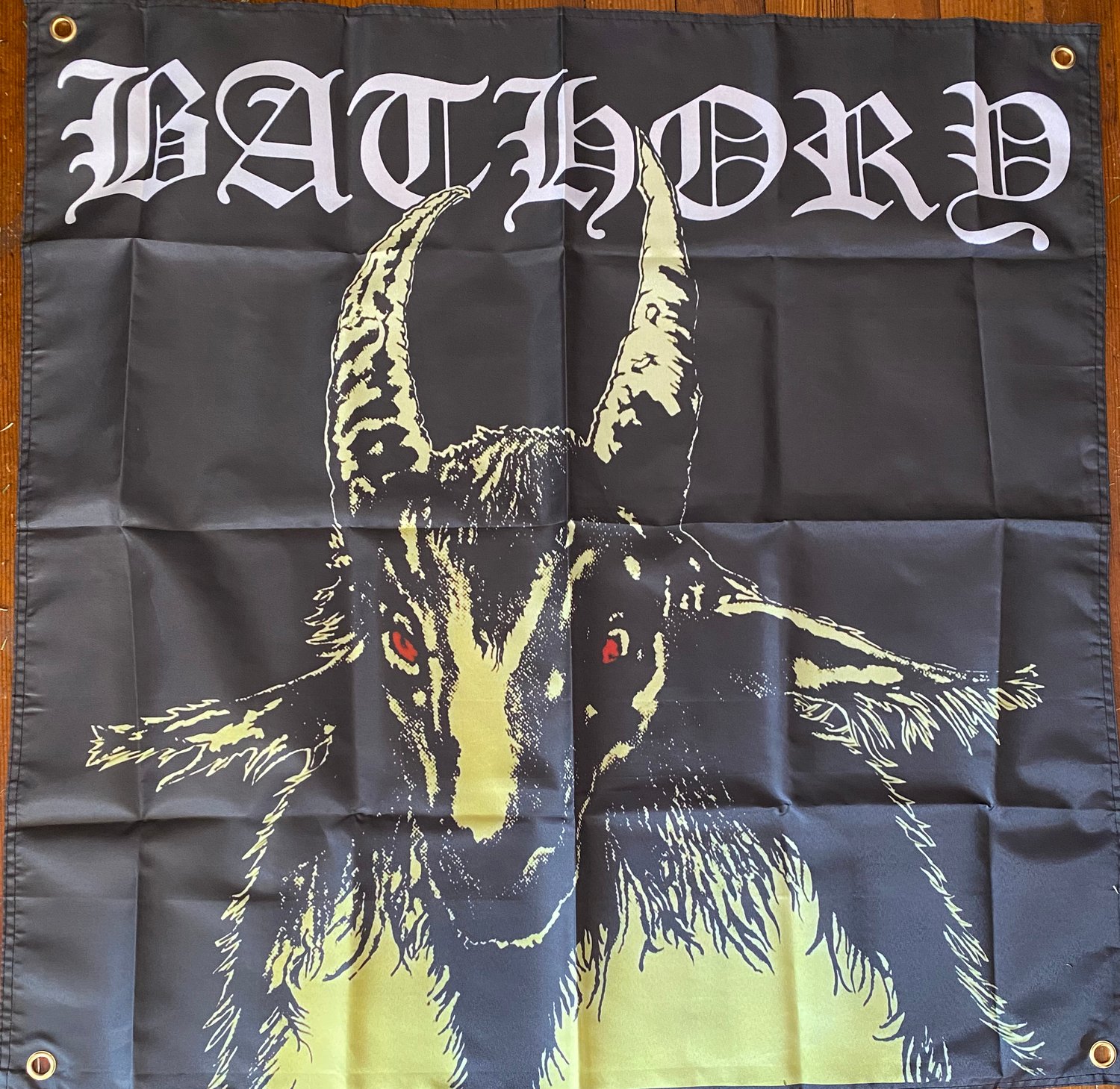 BATHORY - Yellow Goat - Banner / Tapestry / Flag
by Horror and Various
$20.00
Bathory - Yellow Goat - 1st Album - Banner / Tapestry / Flag
3 foot by 3 foot Flag / Tapestry with the original 1st album cover.
This classic thrash / Black / Death album started it all ! Real Black metal !
Giant high-resolution print with grommets in the corners.
Limited Quantities!
The most cult release of all time. A great tapestry to hang in your room.
A limited stock might cause your order to take 5-6 weeks to process.
PLEASE READ THE SHIPPING INFO IN THE MENU FOR DELIVERY TIMES , ESPECIALLY IF YOU ORDERED FLAGS AND OTHER GARMENTS TOO