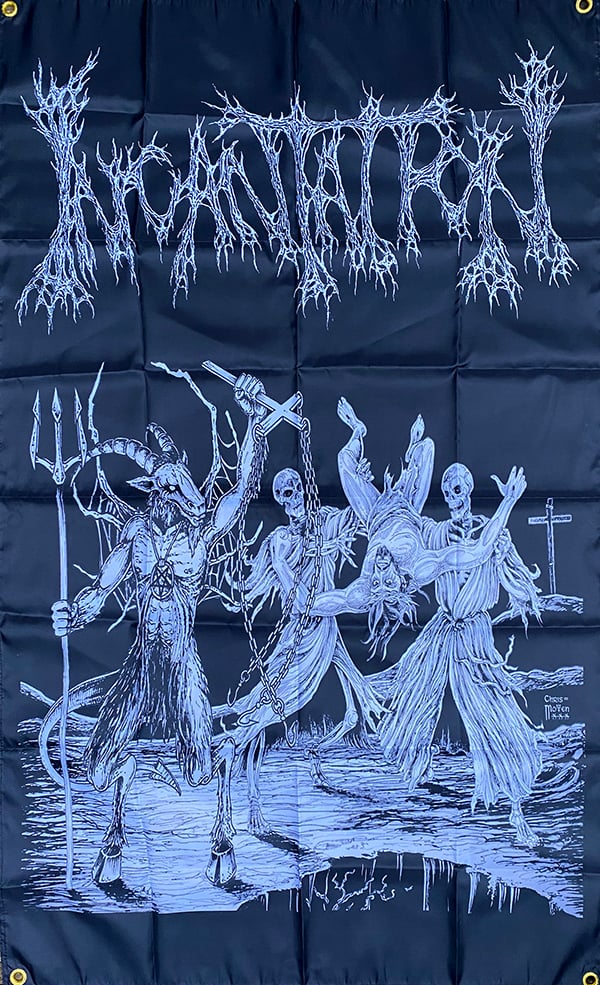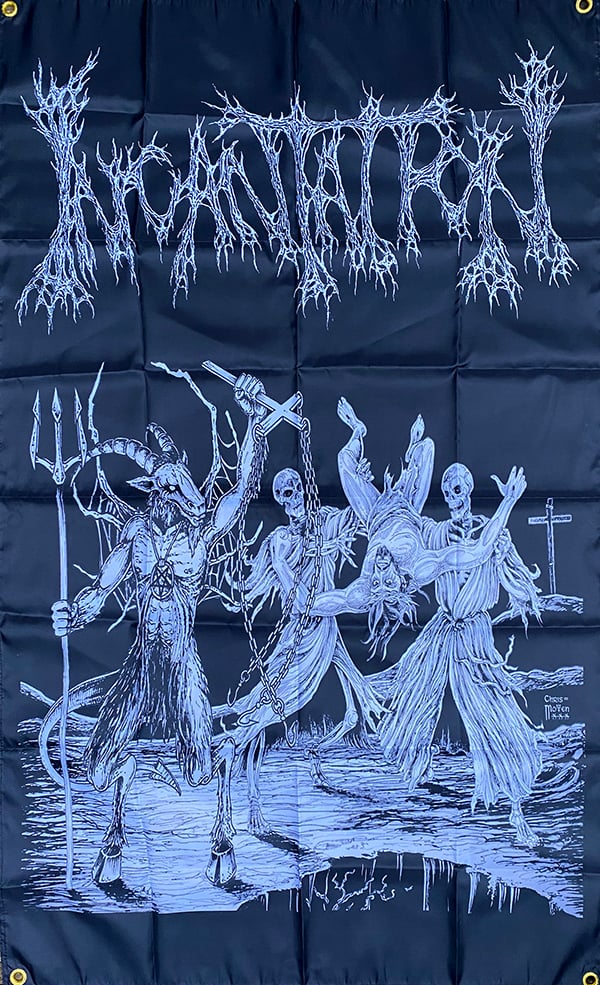 Incantation " Blasphemous Cremation " Banner / Flag / Tapestry /
by Incantation
$23.00
Incantation " Blasphemous Cremation " - Banner / Tapestry / Flag
5 foot by 3 foot Flag / Tapestry with white old school logo and classic Chris Moyen Artwork!
Giant high-resolution print with grommets in the corners.
Blasphemous Cremation release from Necroharmonic !!
These Tapestries are HUGE!!
A limited stock might cause your order to take 5 -6 weeks to process.
PLEASE READ THE SHIPPING INFO IN THE MENU FOR DELIVERY TIMES , ESPECIALLY IF YOU ORDERED GARMENTS TOO