Necroharmonic News 2016
Thank you for checking out our website...
.....news for 2016 .....
Two Cds from the old Necroharmonic catalog have been re-pressed
These include
CREMATORY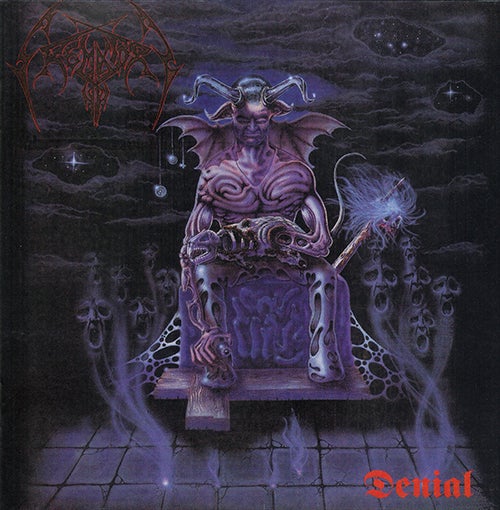 https://necroharmonic.bigcartel.com/product/crematory-denial-cd
These are new repressed CD versions of these old original releases on Necroharmonic. Both items had been out of print for years and we brought both back for sick fans alike ! Check out the links to buy the releases at $5.00 each these are a steal !
--------------------------------------------------
NECROHARMONIC new release
UPDATED 9 / 21 / 2016
Mortician " From The Casket " 2 Cd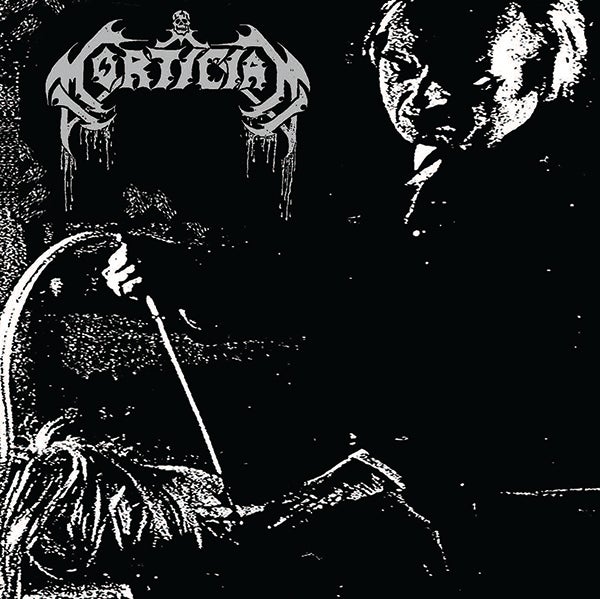 This double CD contains all the early demos , live and rehearsal demos from 1989-1990 .
2 CD release with early tracks from the demo 1990 , rehearsal demos , live shows including the 1st show ever , the Day of Death and more.
The original line up of Mortician from 1989 – 1990 including Will Rahmer, John McEntee ( Incantation), and drummer Matt Sicher.
DISC 1
Mortician demo #1 1990, Rehearsal demo 1989, Various 1990 Rehearsals , Live at Cheers , and Live at G Willikers
DISC 2
Mortician Live in Buffalo in November 1990 , and for the 1st time the full set soundboard from " A Day Of Death " October 20th , 1990
https://necroharmonic.bigcartel.com/product/mortician-from-the-casket-2-cd
-------------------------------------------------
Interment ( Finland ) " Life Here After " MINI – CD -
Here is the cult 1990 FINLAND – INTERMENT With a MCD release of the demo / 7 ep ' LIFE HERE AFTER ' recorded in 1990 with ex Funebre guitarist Samppa Haapio, from 1st demo release.
This CD contains some additional Rehearsal tracks from 1992 as well, recorded before the they disbanded. The rehearsal tracks contain some vocals courtesy from early Funebre vocalist Jari Heinonen from the 1st demo " Cranial Torment " demo / or Brainspoon 7 ep ", and " Children of Scorn " release.
Special NECROHARMONIC Mini Length CD with one hard to find classic demo , and some added tracks from this Finnish band who played DEATH METAL in the hey-day of 1990 Finland Death bands.
The release brings 6 tracks and an outro…Cult layout contains some exclusive photos of the band. and an unreleased interview from DEATH VOMIT fanzine from their unpublished last issue , which was probably also the last band interview…
Click here to buy :
https://necroharmonic.bigcartel.com/product/interment-here-in-after-cd
NECROHARMONIC new release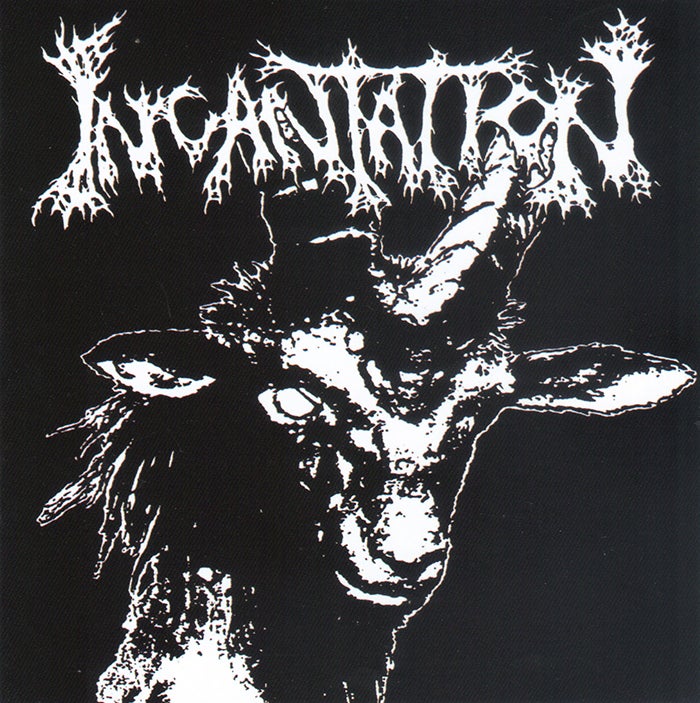 INCANTATION "Unholy Massacre" x 2 CD
Ultimate edition of all the early demos from one of the most influential bands in death metal.
Disc 1 : Contains the original mix of "Demo # 1 – 1990 " featuring Will Rahmer from Mortician on vocals and a live soundboard recording with Will, which was recorded in Buffalo, the blasphemous 1st live recording of Incantation with members of Profanatica from early 1990. Also included is the 1st rehearsal demo with Paul Ledney on vocals in its uncut format.
CD contains 14 Tracks.
Disc 2 : Contains an unreleased 2 song demo from 1990 with Craig Pillard on vocals and a live 8 song soundboard from New Jersey with excellent sound. To top it off 7 previously unreleased pre- "Onward to Golgotha" rehearsals tracks from early 1991 with original album members including John McEntee , Jim Roe , Craig Pillard and Ronny Deo.
CD contains 17 tracks.
Click here to buy :
https://necroharmonic.bigcartel.com/product/incantation-unholy-massacre-x2-cd
This amazing double CD is the most comprehensive early demo discography ever released, by the world most brutal grinding death metal band! Recordings culled from original 1st generation cassettes held over 25 years and unreleased until now…
Compiled with unseen photographs of the 1st (and only) show with the early line up with the guys of Profanatica. Also included is a massive archive of the earliest show flyers, early logos sketches, and band photos of Incantation never seen by the public…till now…
Over 30 tracks in all.
------------------------------------------------


Crematory " Denial " gatefold 12" Double LP
Swedish death metal band who released on LP with classic 1992 CD/MLP " DENIAL " as well as the Demos " The Exordium " 1990 , " Wrath from the Unknown " 1991 , and " Netherworlds of the Mind " 1992 Demo… all included in this double LP discography. We added "Mortal Torment " promo demo track 1989 and an unreleased rehearsal track from 1990 " Wrath from the Unknown " exclusive to this double vinyl set only.. Killer gatefold jacket of old photos , flyers and artwork galore. The Ultimate history of one of the heaviest Swedish death metal bands ever !
------------------------------------------------------------------------------------------------
Necroharmonic is set to unleash the start of a massive assault of new releases.
Starting in 2016 a full scale release agenda is forthcoming with CLASSIC well known bands. We are keeping our release news under wraps for a bit thou. So feel free to check out our website frequently !
February 2016

-------------------------------------------
Disma – The Lost Vault of Chaos X 2 CD
A ten-year collection of early material.
Now for the 1st time on cd
Features the band's 1st demo and all 7"ep releases plus a live studio performance.
Open the vault and release the chaos of down-tuned heavy death metal!
https://necroharmonic.bigcartel.com/product/disma-the-lost-vault-of-chaos-x2-cd
November 2015
Repress of the classic Goregrind album from Germany's own MUCUPURULENT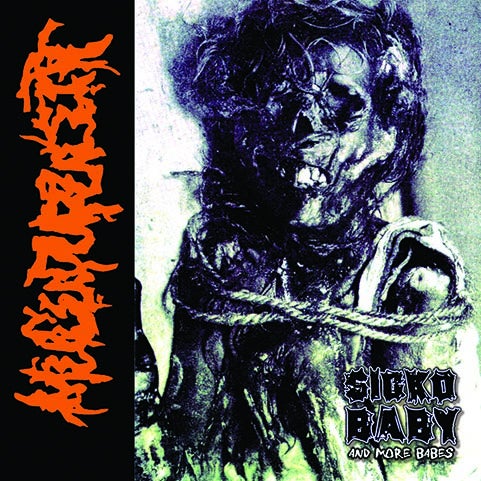 OCTOBER 2015
Necroharmonic is proud to release our 1st new demo / discography in several years
PHLEGM " CONSUMED BY THE DEAD " x2 cd
News 2016 / press release
Here is a preview of whats coming up from Necroharmonic.com ....
NEW release JULY 2016 ....
Announcement coming soon !!
and these
Interment " Here In After " CD - Finland Death metal from 1990 with members from 1st Funebre demo
August 2016
Putrifact / Decay – Split CD - Two bands from NJ, Which released obscure demos 25 years ago !
Winter 2016
Rottrevore "Disembodied "LP – Demos / 7 "eps discography vinyl
+ Few Unannounced releases !!

(No release dates. No pre Orders. Not all news published here. )
Still working on for this year(S)
Cattlepress – Demo / Unreleased album session and 7 ep - early discography
Womb / Disciples of Mockery – Split LP
Dripping "Bring the Suffering "LP
Plus repress of X 4 more classic Necroharmonic Cd's in the final stages this fall /winter 2016. Many vinyl releases feature new layouts, biographies, inserts, revamped better original cover arts, and inside unreleased photos and , of course, some have unreleased music tracks.
Garment releases forthcoming
Necroharmonic - label brand- Longsleeve, fleece sweatshirts, Hoodies, and T shirts
Bands : garments : coming:
Dripping - Bring The Suffering - Longsleeves, pocket print Zip Hoodies, and T shirts
Crematory - Longsleeves, pocket print zip Hoodies, and T shirt
Putrifact - " Visceral Devourment " T shirt
Disciples of Mockery - Longsleeve, pocket print Zip Hoodies, and T shirt
Hideous Mangleus - Longsleeves, 3/4 sleeve and Tees
Necrotion "Fallen Salvation ' T shirt
Phlegm - T shirt
..and others TBA. Old bands. More white shirts too.
T shirt and garment printing will resume in late winter / early spring.
Negatives, test presses , and progress of printing / garment mockups will start to infest facebook , instagram , twitter and other social media disturbance lands.
https://twitter.com/necroharmonic
https://www.facebook.com/Necroharmonic
All garments limited to 12 long sleeves / 25 T-shirt versions. All strictly limited items for band members and diehard fans only.
For the bands who we printed shirts for in the past times (2004 - 2014 ) , we retired all our older styles of garments.
Valued customers, metal distribution websites, or even the misled souls of the 'net '
If you have questions, or interest in our releases feel free to contact us directly at [email protected] for real information.
Labels! We do not trade our releases. Our distro closed after 2012. We wanted to bring more quality self -made NH releases. Here they are!... Contact us for wholesale rates. We ship worldwide to music distros at lowest rates .
https://necroharmonic.bigcartel.com/
-----------------------------
December 2014 - news
Necroharmonic Bands and releases – No release dates
Coming soon.
Final records pressing at the pressing plant now !! Will be available for late December or early January ( depending on the Lp plant speeds )
Crematory "Denial "Double LP – No pre Order!
Colored double vinyl. Swedish Death Metal
Old pre Orders noted – contact our mailing list

PLEASE NOTE !! : Our T-shirt / Hoodie/garment release are all very specially made. We are not your normal sell-thru mass quantity T-shirt seller. Our items are custom made one at a time and VERY limited edition.