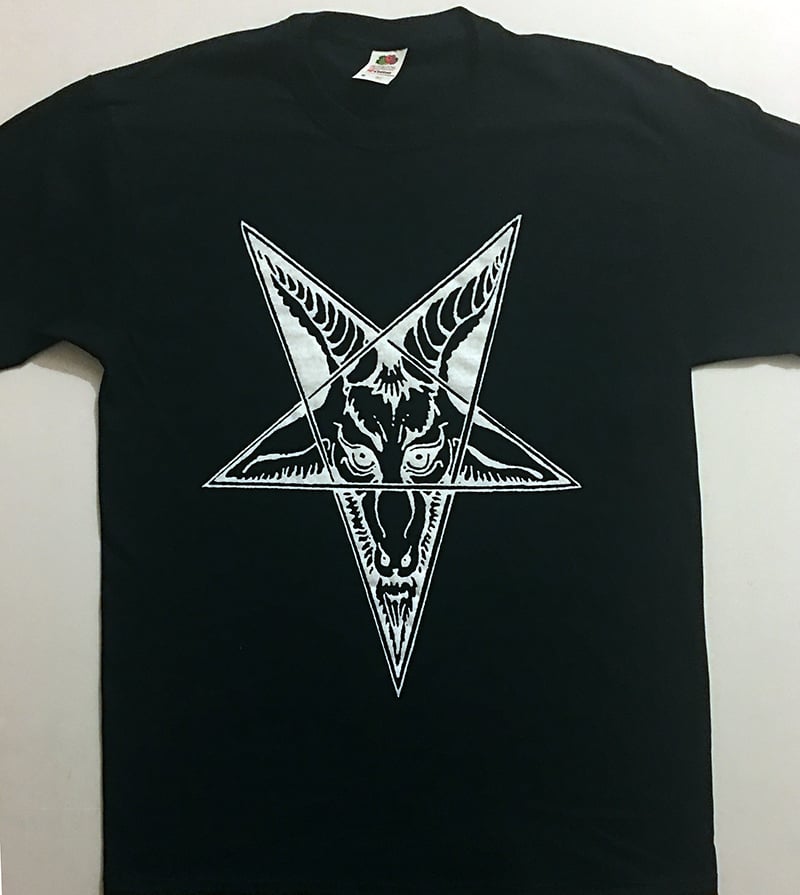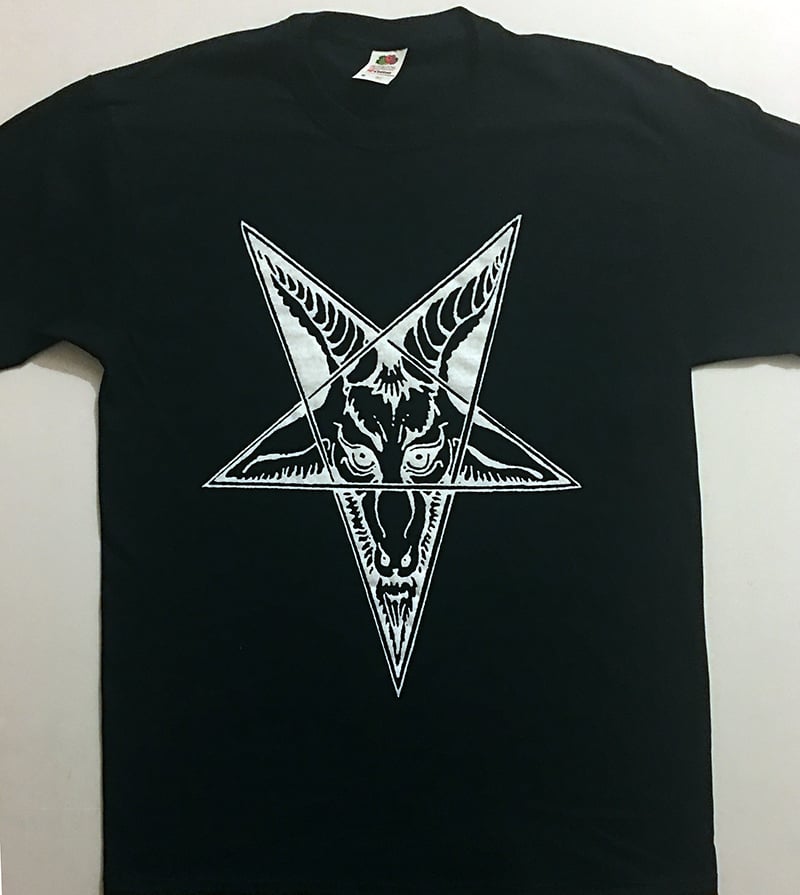 Baphomet Goat Head - T shirt
by Occult , Satanic , Pentagram , and Baphomet ,
$13.00 - $19.00
Baphomet Goat's Head - T shirt
Unholy baphomet Goats head tee on short sleeve shirt.
Printed on a Black t-shirt with white print .. Blasphemous symbol of evil !
BODY WIDTH
S 18
M 20
L 22
XL 24
2XL 26
3XL 28
FULL BODY LENGTH
S 28
M 29
L 30
XL 21
2XL 32
3XL 33
----------------------
LADIES T-SHIRT VERSION
White print Demo era art on a Black Ladies Black T shirt
Seamless half-inch collar
Side seamed
Cap sleeves
Double-needle stitched hems
Taped neck and shoulders
Tearaway label
Sizes SMALL through XXXL
Our standard USA T shirt size chart in most or all cases please use this as a guide.
Sizes in USA inches * ( specs from the shirt makers website )
Size chart in USA inches
BODY WIDTH
S 17 1/4
M 19 1/4
L 21 1/4
XL 23 1/4
XXL 25 1/4
XXXL 27 1/4
FULL BODY LENGTH
S 25 1/2
M 26
L 27
XL 28
XXL 28 1/2